Sharing The Road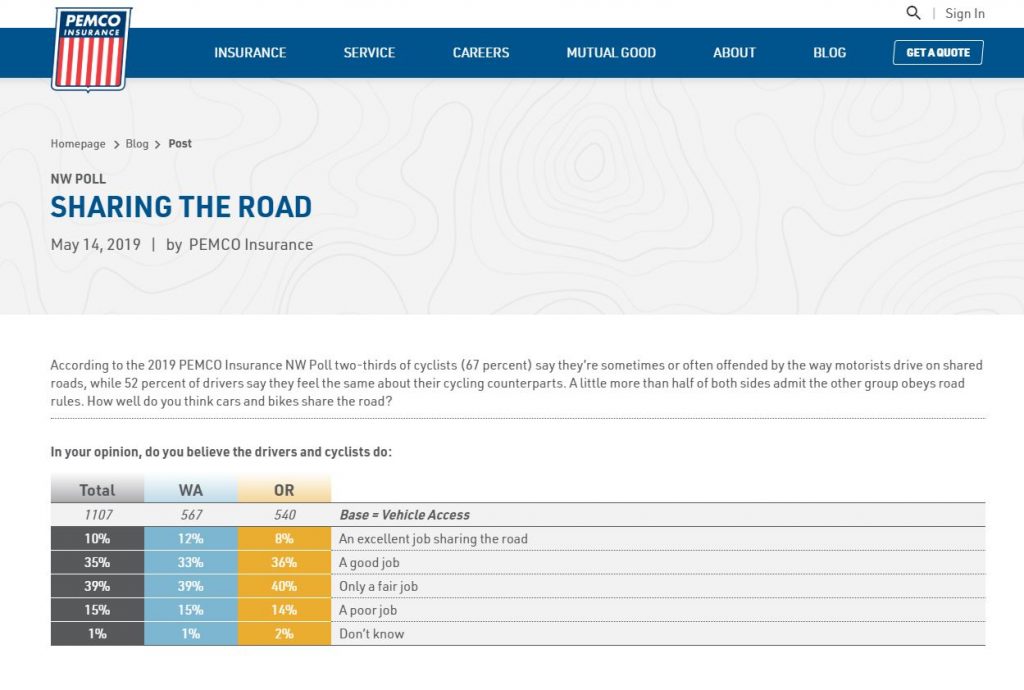 According to the 2019 PEMCO Insurance NW Poll two-thirds of cyclists (67 percent) say they're sometimes or often offended by the way motorists drive on shared roads, while 52 percent of drivers say they feel the same about their cycling counterparts. A little more than half of both sides admit the other group obeys road rules. How well do you think cars and bikes share the road?
About the PEMCO Insurance Northwest Poll
PEMCO Insurance commissioned this independent survey, conducted by FBK Research of Seattle, that asked Washington and Oregon residents questions about driving habits and attitudes toward current Northwest issues. The sample size, 600 respondents in Washington and 600 in Oregon, yields an accuracy of +/- 4.1 percent at the 95 percent confidence level. In other words, if this study were conducted 100 times, in 95 instances the data will not vary by more than the associated error range.